Dental Nurses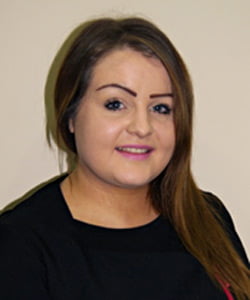 Miss Ciara Melaugh
Trainee Nurse/Receptionist
Ciara has just recently joined our team in January 2016. She is proving to be a great addition to the team and is eager to absorb all the knowledge she is being given. Ciara previously worked in Care so she really enjoys looking after people. She has enrolled on a training course to become a qualified Dental Nurse. Once she achieves her qualification she is keen to learn more about implants and impression taking.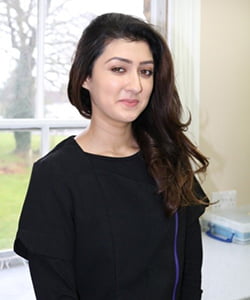 Miss Ayesha Siddique
Dental Nurse
Ayesha always had the ambition from a young age of working in the health and dentistry sector she joined the team of Toddington Dental Practise in March 2016 and is a Trainee Dental Nurse. Ayesha is an extremely organised and punctual nurse who is self-driven and very motivated. Her enthusiasm allows her to provide the best of her ability. She is a very sweet and caring nurse and interacts very well with patients. Amongst all the clinical procedures in dentistry she is highly interested in implant procedures that are undertaken at Toddington dental Practise. Ayesha is qualifying her Dental Nursing course with the National Examining Body for Dental Nurses (NEBDN). She then wants to study ahead and do Biomedical Science (BSc).